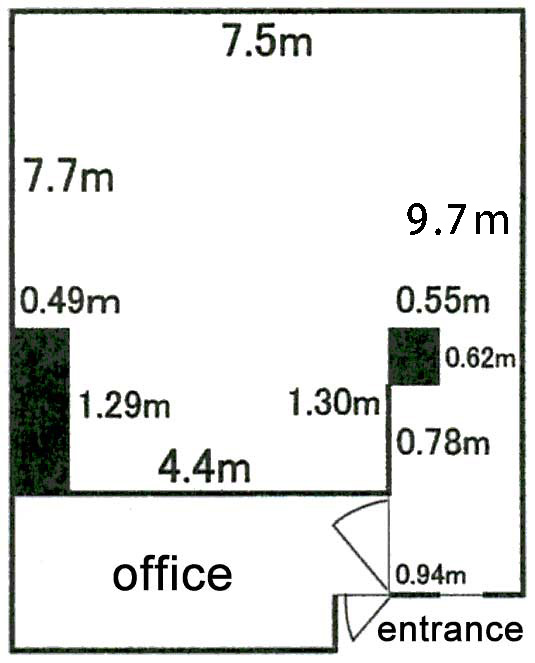 Intended use:
This gallery is available as a rental art space, primarily for various types of fine art.


Period of use:
Rental periods are partitioned into denominations of 7 days (Thurs. to following Wed.).


Operating hours:
11:00am to 7:00pm


Hire cost:
For a single 7 day period of use there is a daily fee of ¥60,000 (+ tax). *seasonal, student discounts also available.


Cancellation fee:
If the exhibitor chooses to cancel an exhibition there is a cancellation fee of 50% of the total usage fee (cancellations made within 6 months of the exhibition start date will be subject to the full usage fee as payment).


Hanging / removal of artwork:
Exhibition hanging commences from 11:00am, the exhibition is taken down between 5pm to 7pm.


Facilities:
8 movable wall panels(1.15m), Changable ceiling and spot lighting、 Movable exhibition hanging wires (max load 30kg), 6 display units(0.55m(d)×1.1m(w)×0.6m(h))


Gallery space:
Height 2.5m, Exhibition wall space(excluding removable panels)approx. 35m, Exhibition wall space(includingremovable panels)up to 53m